MK Bounce Back & Give Back 2020
Working together we can rebuild, care, share and protect MK
The following offers are made by The Video News Factory Ltd, the company behind creation and sponsorship of MK Channel 40 and the Facebook Group, Milton Keynes Beating Coronavirus.
TVNF will donate 20% of the special offers below to your favourite MK Charity. These offers are available until 31st December 2020 for new Milton Keynes based clients and cannot be used with any other offer or discount.
If you have a similar Bounce Back & Give Back business service offer you want to promote then join us and we'll add it to this page. Call John Allard on 07403 901384.
FREE OFFER Charity & Community Video News & Promotion
MKC40 Charity Video News Promotion

Typically a 10 minute TV news style interview to promote your appeal, distribute to our social media network.


MKC40 Business Partner Community Promotion

Typically a 10 minute TV news style interview to promote what you are doing to help MK community and charities Bounce Back.
Video Production & Marketing
"I want to help your MK business bounce back and then we can give back 20% of the value of any of the services below to your favourite MK charity."
John Allard - Managing Director
Master video marketing
Learn from TVNF, Director John Allard:
how to use video to generate leads and create your first studio video:
how to plan and design great content to create great videos.
all the technical aspects that you need to master.

how to present on camera.
best free and low cost ways to create video and livestream
how to distribute video on different platforms to boost your website search optimisation.
from £49 per session
+ VAT.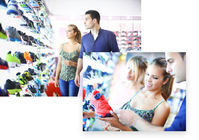 Video Elevator Pitch
Work with our team to create a powerful 60 second video to help sell any product or service "For your Website, YouTube, Instagram, Facebook & LinkedIn
Includes:
Creative concept design.
A narrative with storyboard.
Filming on location or in our studios, or option of animation
Voice over and text subtitles
Stock music included.
Plus 1-2-1 consultation on how to use this video to power you lead generation and harness many other FREE tools and ways to create your own video updates.
3 x installments of £295+VAT
Fully Managed Service
Outsource all your animation, location or TV studio production, live streaming or video podcasts shoots where we will create professional videos for regular series production, training videos, video news, podcasts or product and service promotion.
These are annual contracts and you can scale up according to your serial video and podcasting needs. Below are indicative monthly budgets against the volume of videos we can typically generate:
12 videos = £195
24 videos = £285
48 videos = £449
Per month + VAT and expenses.